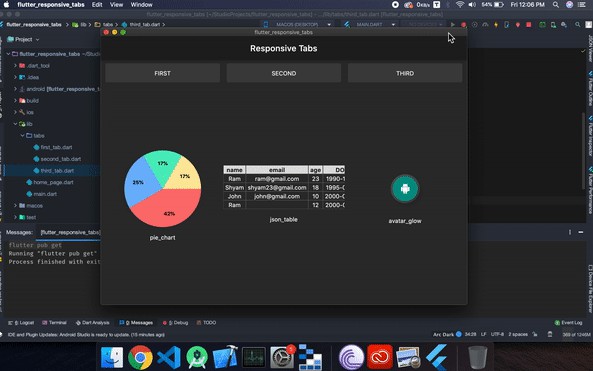 A responsive tabs demo at two different screen size namely tablet and phone.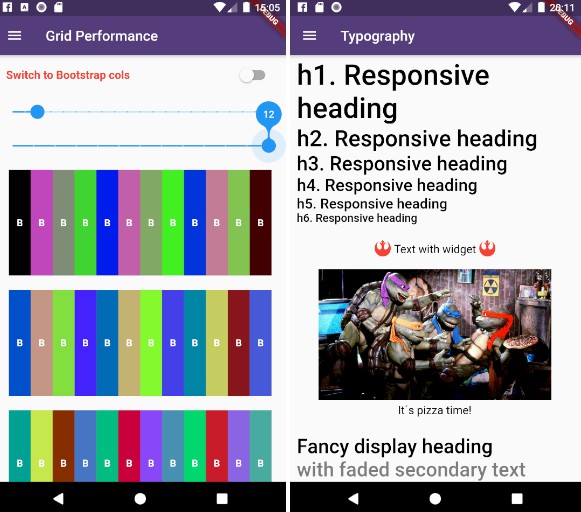 This plugin provides a easy and productive way to work with responsive layouts for Flutter Applications in mobile.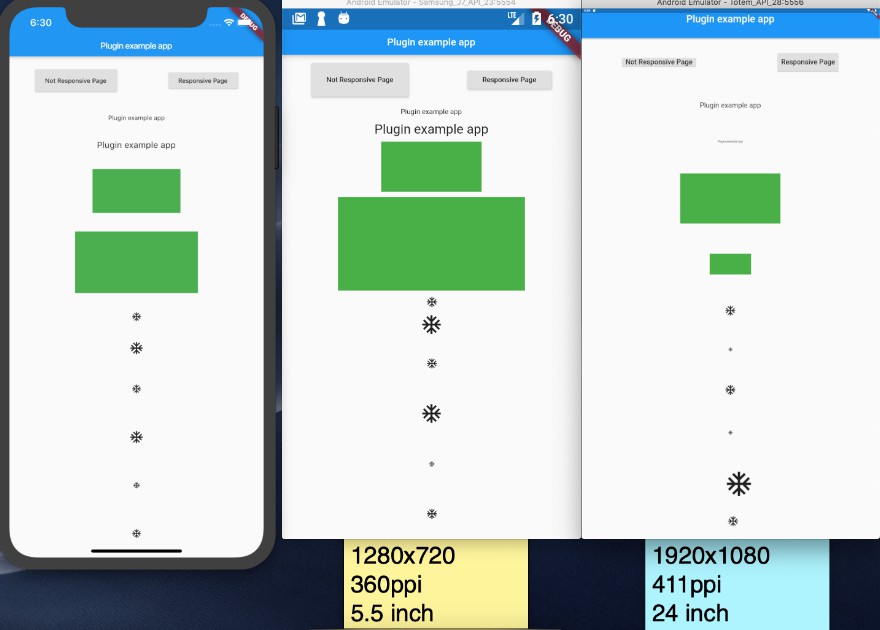 This plugin helps to create responsive widgets, that makes a auto-size with the proportion between reference screen size (width, height and shortest side(dpi)) with the screen that the app is running.