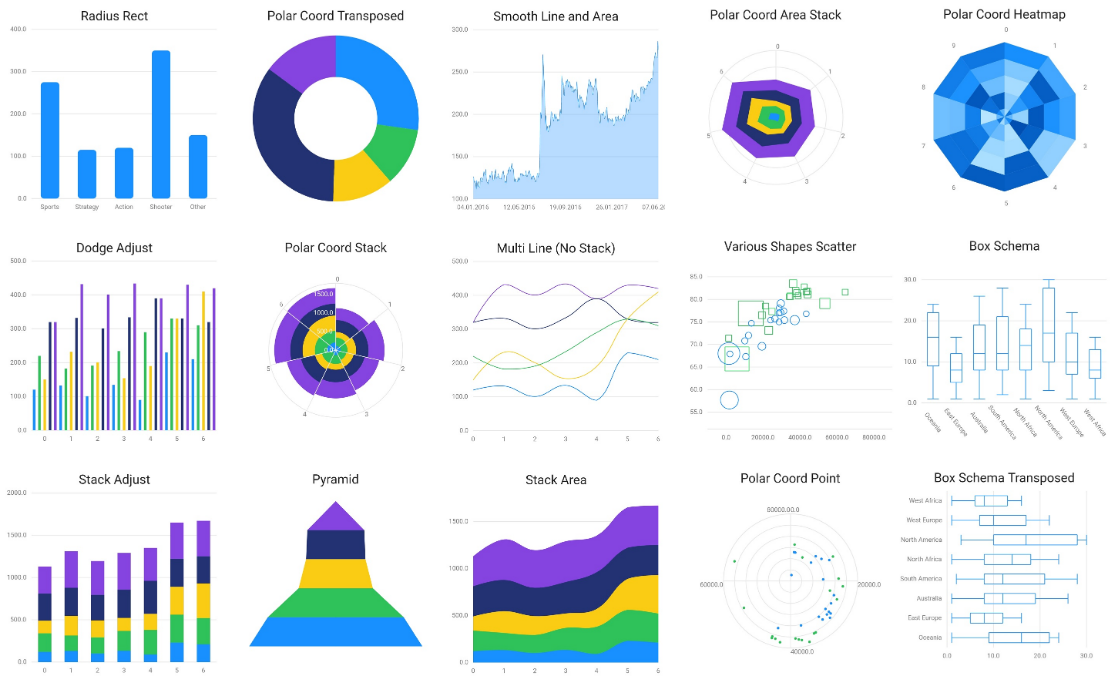 A Flutter data visualization library based on Grammar of Graphics.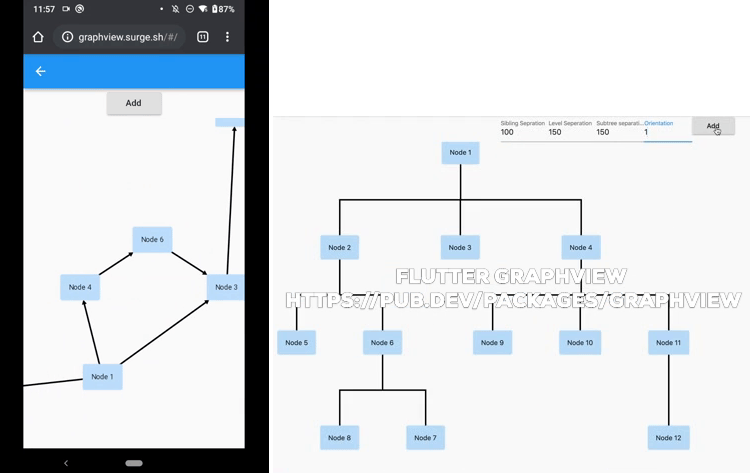 Flutter GraphView is used to display data in graph structures. It can display Tree layout and Directed graph.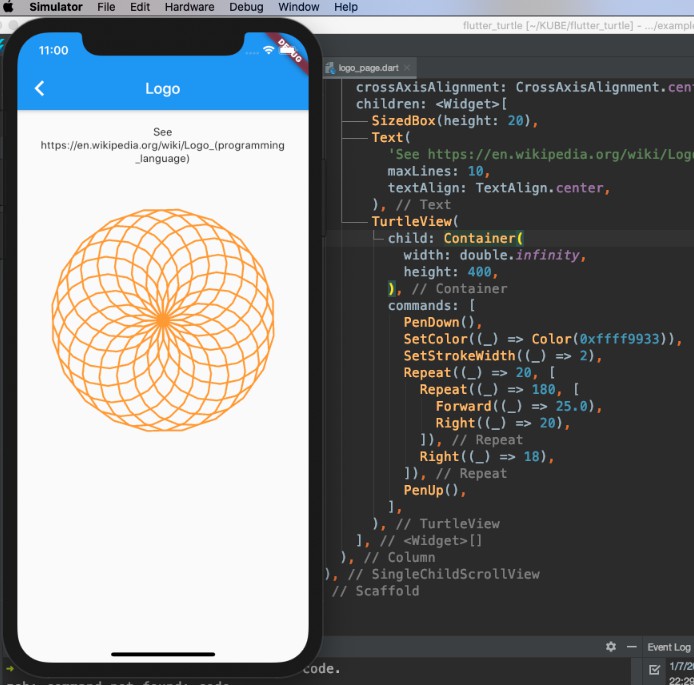 flutter_turtle is a simple implementation of turtle graphics for Flutter. It simply uses a custom painter to draw graphics by a series of Logo-like commands.