e-Bazaar -- Under Construction
An e-commerce app which is made with Flutter and Dart.
Features in e-Bazaar
Dynamic theming switch between Dark and Light mode
Login, Logout and Signup using Firebase
SignInWithGoogle
Forgot password and Resetting the Password.
Each section has different pages and screens
Beautiful UI with Carousel and nice Color combinations.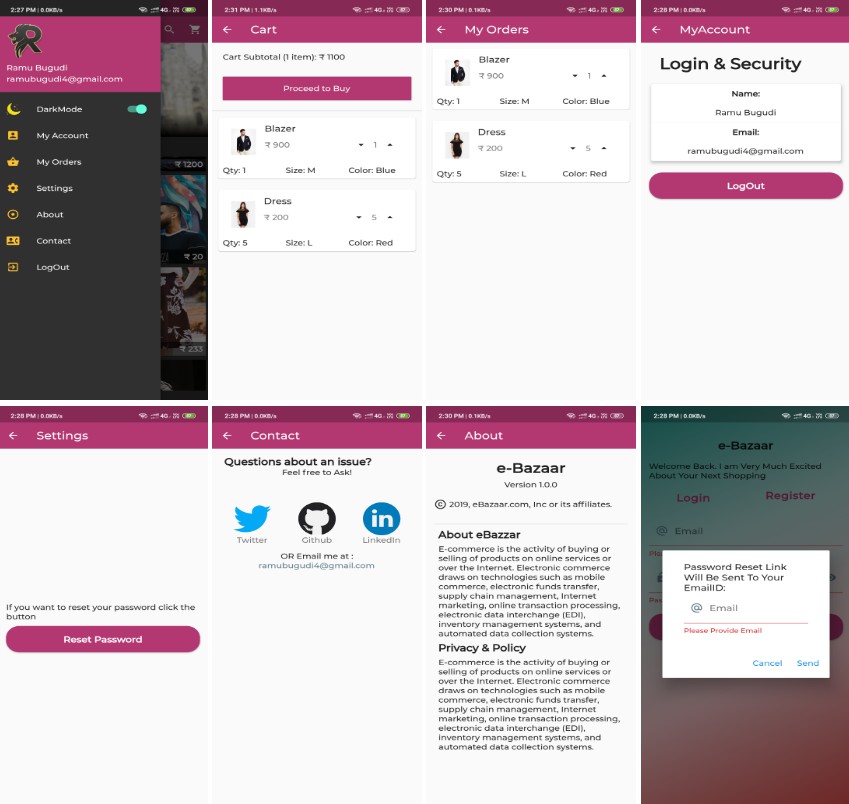 GitHub