CHATZEN
A flutter-based application for showing minor working of chats.
KEY FEATURES
Firebase Authentication
Firebase Firestore for storage and fetching of chat of each user.
Splash Screen for improving user experience.
Implementation of Provider State Management
I M A G E S
–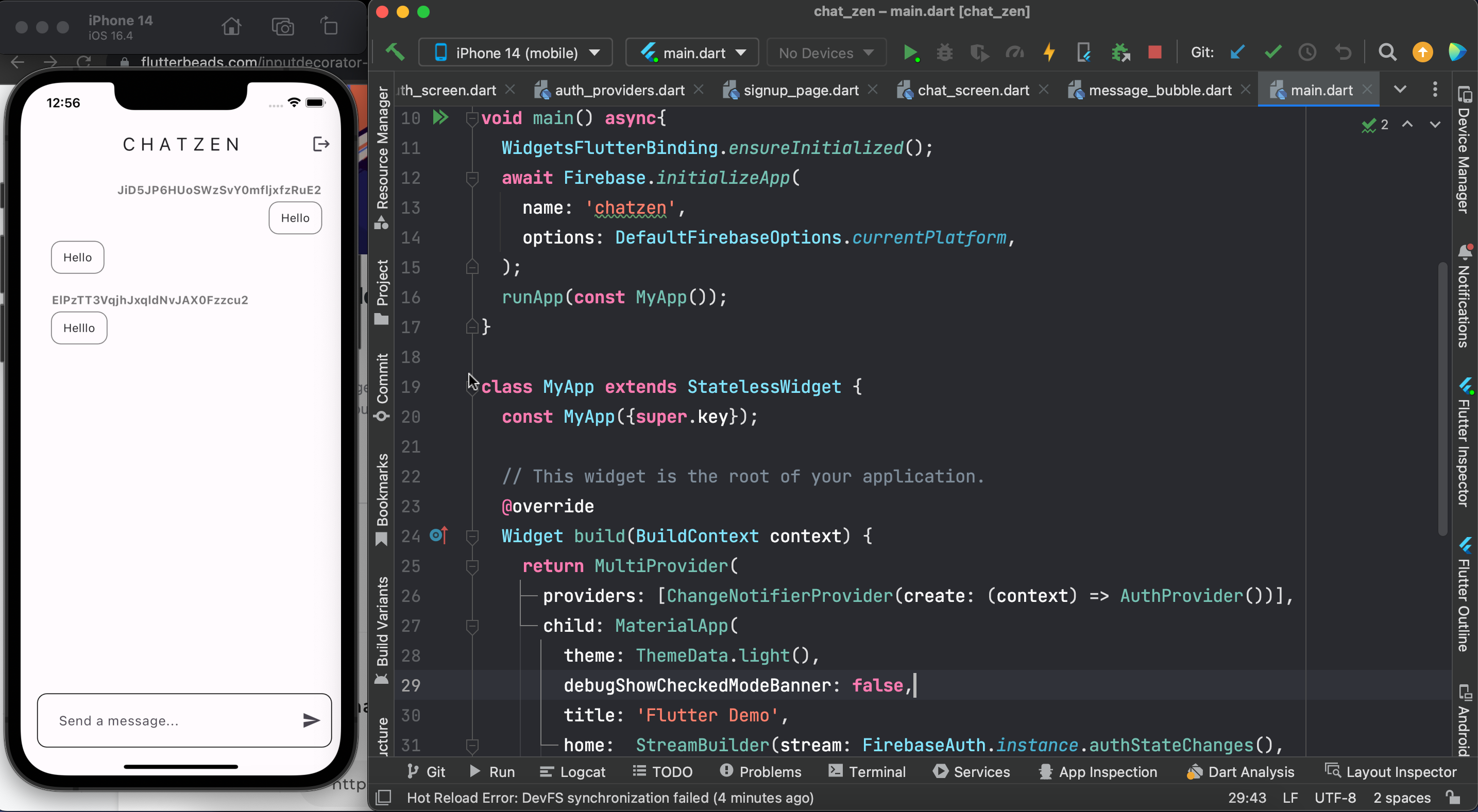 Note
Kindly create a project on Firebase
Set up the authentication feature.
Set up the Firestore database feature.
Install all the dependencies required for the same.
GitHub