EMI CALCULATOR
A simple and minimal EMI calculator designed using flutter and dart.
SCREENSHOTS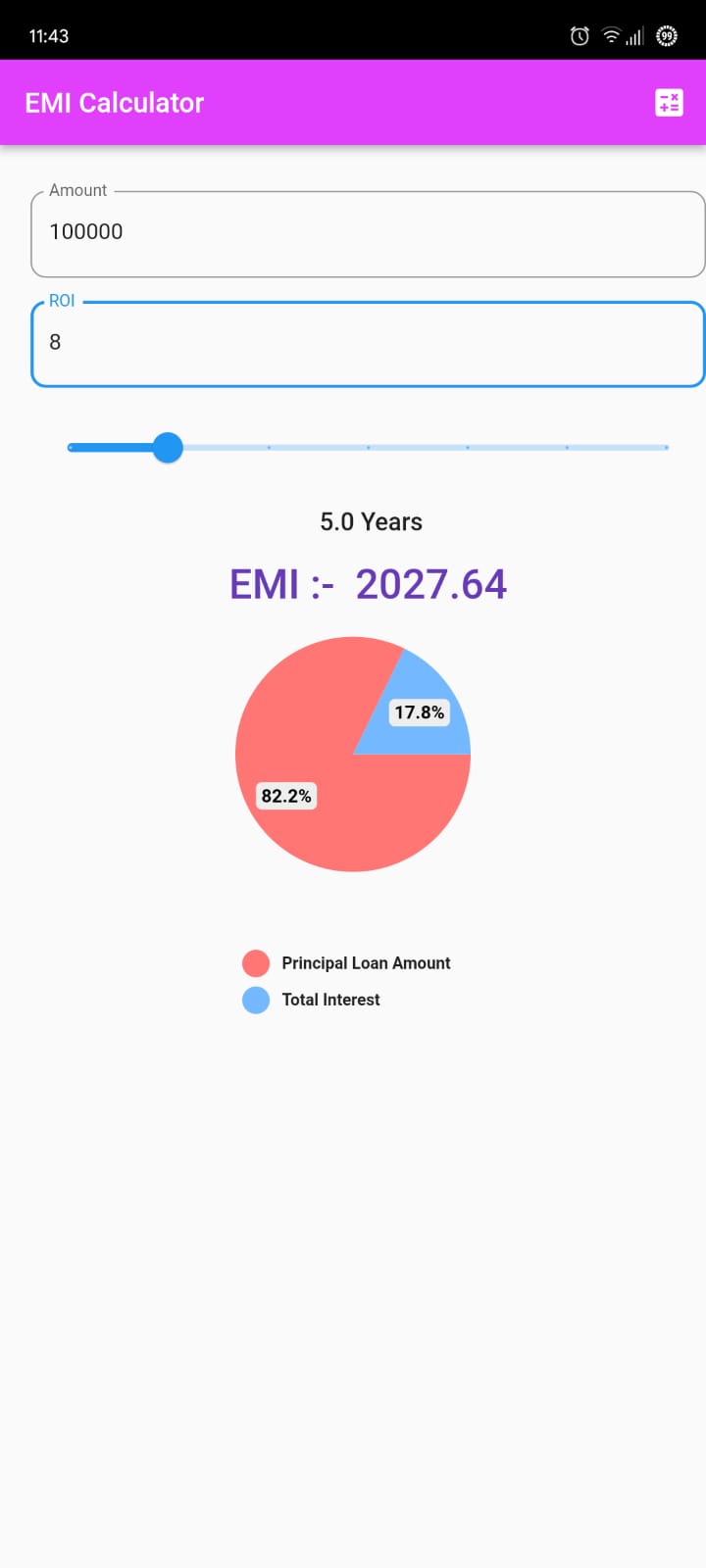 INSTALLATION
The APK is hosted On Google Drive And Can be Downloaded From The Same Until Hosted On PlayStore, Ignore The Warnings Regarding Unknown Developer During Installation Since PlayStore Requires All Apk's To Be Signed.
USAGE
Enter the principle amount and then the ROI. Simply use the slider to slect number of years and voila a beautiful piechart appears with all the calculation.
GitHub