Awesome Card
A flutter package to create a Credit Card widget in your application.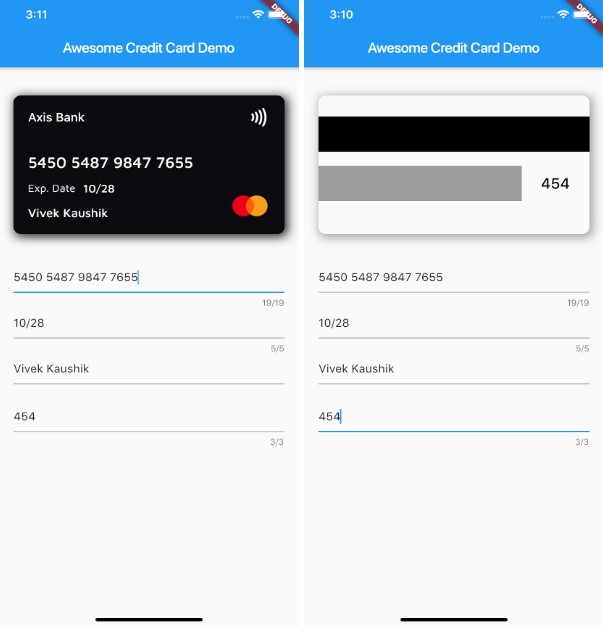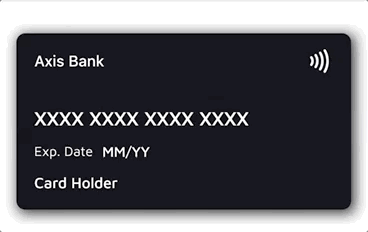 ⚙️ Installation
Import the following package in your dart file
import 'package:awesome_card/awesome_card.dart';

?‍? Usage
Use the Awesome Card Widget
CreditCard(
    cardNumber: "5450 7879 4864 7854",
    cardExpiry: "10/25",
    cardHolderName: "Card Holder",
    cvv: "456",
    bankName: "Axis Bank",
    showBackSide: false,
    frontBackground: CardBackgrounds.black,
    backBackground: CardBackgrounds.white,
    showShadow: true,
),

For more detail on usage, check out the example provided.
GitHub